Everything you need for the perfect event.
Check out our event spaces.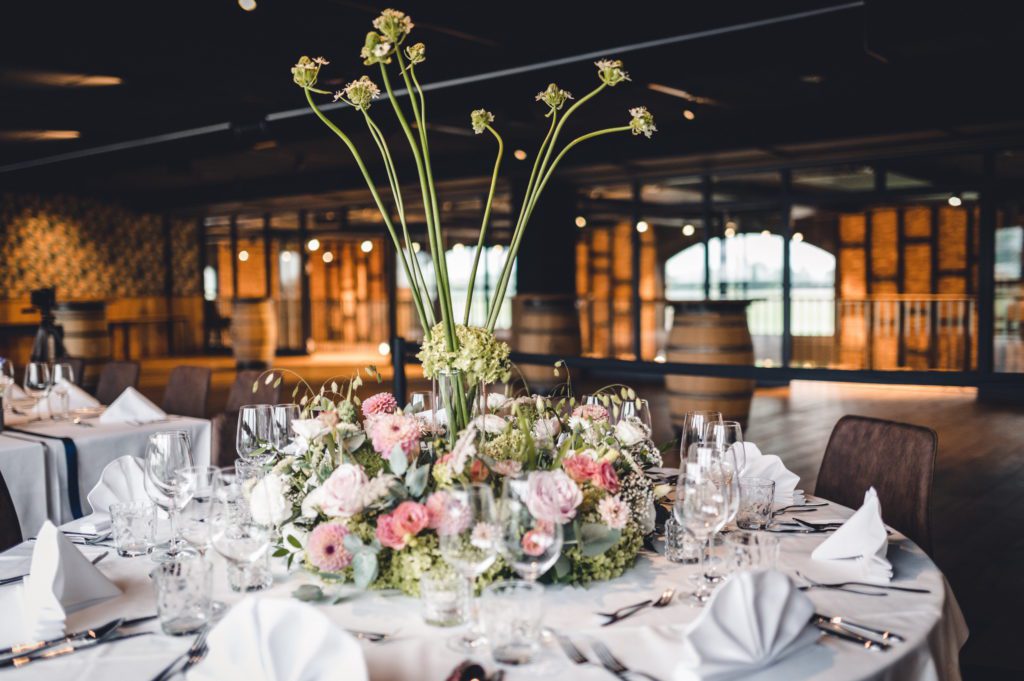 An event's success depends on many factors – whether it's a wedding, a birthday, a presentation or a workshop. We use years of catering experience to help you plan your event with us and support you with our culinary and technical expertise.
Private events
---
Brewing hall
Our brewing hall is located on the top floor. It offers plenty of space for up to 120 guests in a cosy atmosphere and is the ideal choice for large celebrations.
Capacity
Up to 120 guests depending on the seating arrangement. Choice between round and rectangular tables.
Perfect for:
Weddings, anniversaries, birthdays, award ceremonies and club events.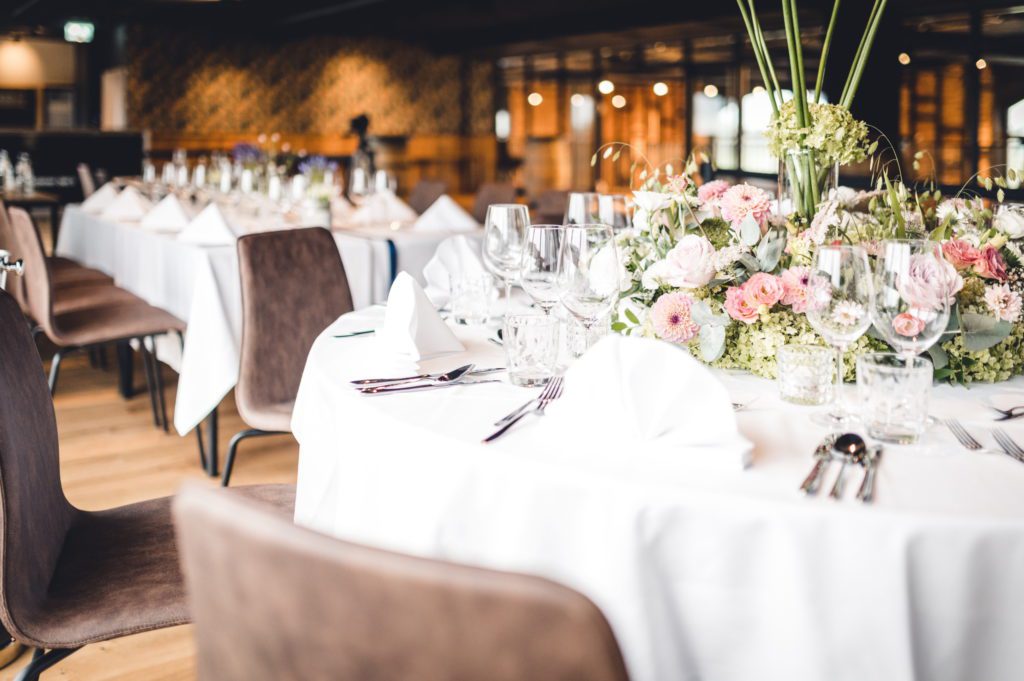 ---
Brewmaster's lounge
Cosy, intimate and atmospheric – our brewmaster's lounge on the first floor is a real gem and the perfect, stylish setting for sociably enjoying our culinary delights.
Capacity
Up to 20 guests around our brewmaster's table.
Perfect for:
Birthdays, anniversaries, baptisms or simply celebrating life.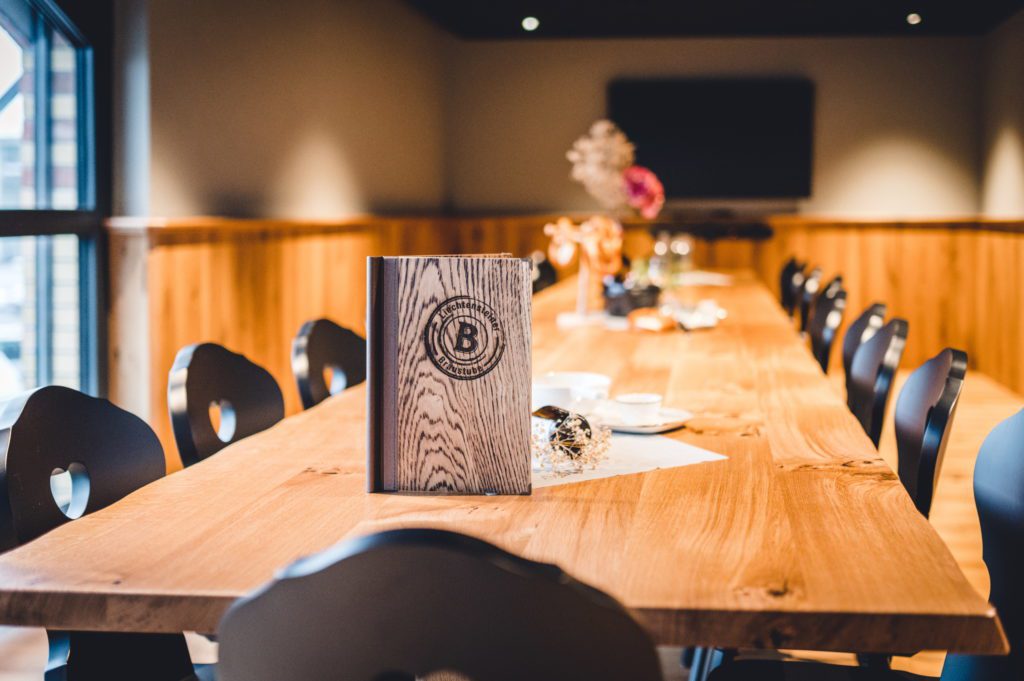 ---
BREWING CELLAR 
A private room where you're still close to the action. This cosy room is separate from the main restaurant, making it ideal for club events that are rounded off with a meal.
Capacity
Up to 26 people.
Perfect for:
Birthdays, anniversaries, club events and more.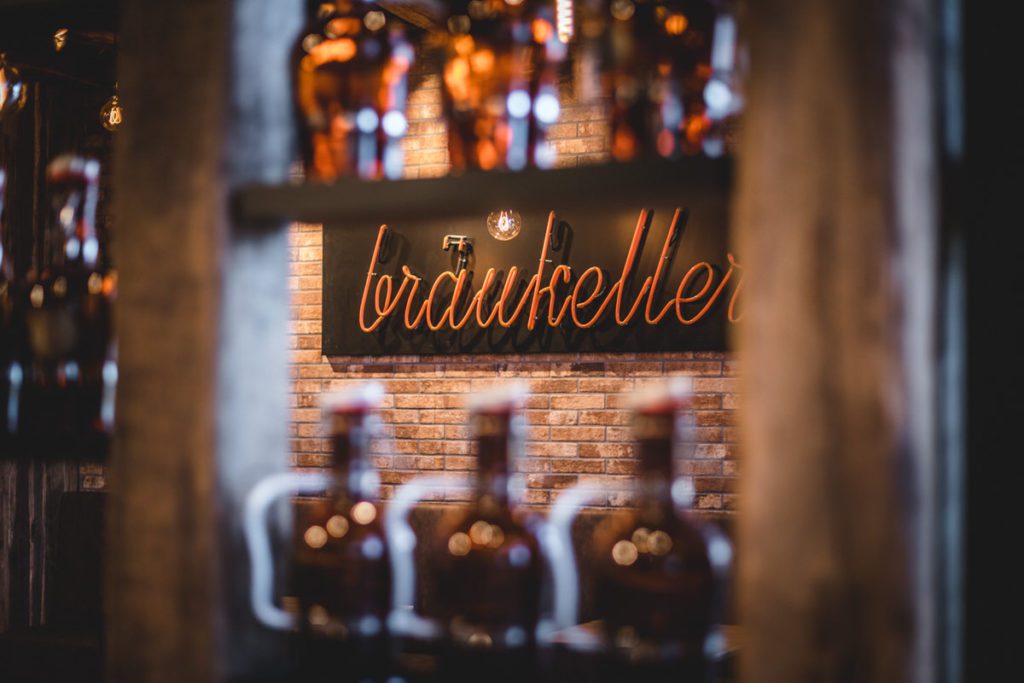 ---
Weddings
---
We offer all aspects of wedding planning to make the best day of your life truly perfect. We know that preparing for your big day can sometimes be stressful, so we offer an all-inclusive service to make sure it has everything your heart desires. Whether canapés and drinks (even at the register office or church), the flower arrangements, a midnight snack or the perfect music, we can take care of everything so you can simply enjoy your day to the full.